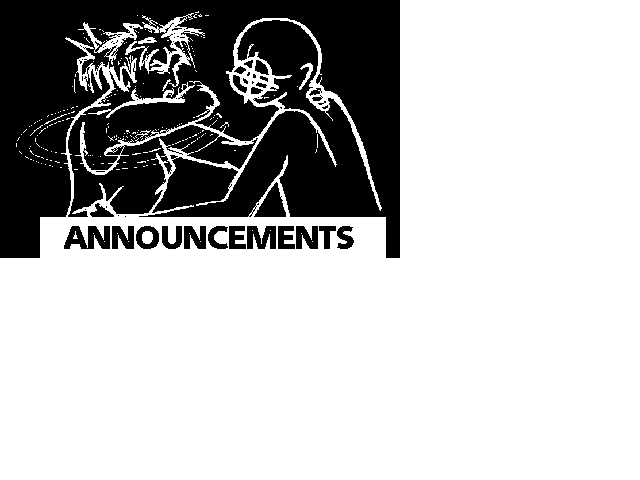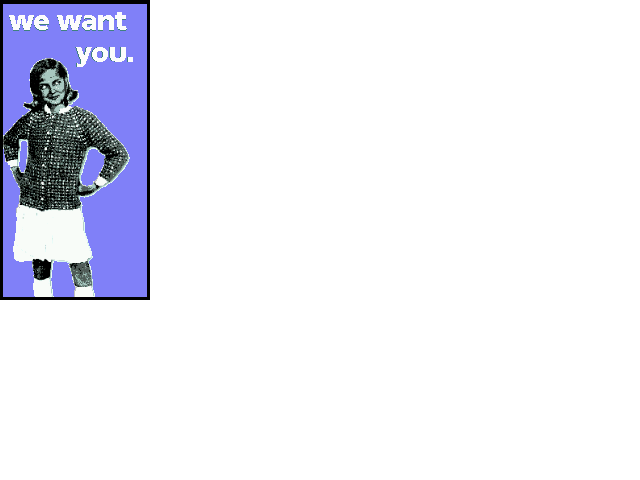 announcement numero uno: the second issue. we've kept up the effort, therefore we are hoping this will bring forth positive efforts in the future.
announcement numero dos: we're seeking staff, yo! check out our mission statement. if ya think you fit the bill and are up to it, get in touch!
announcement numero tres: we're still collecting banners from our readers. If you head up web rings, if you know of banner sites, if you have a graphic you want us to post on our big page of banners and such (which is in the making), we'll give props to our readers. Just drop us a line and tell us about it. Send us a 400 (w) by 40 (l) non-animated banner or graphic, or if appropriate, tell us the site to join your web ring at. If you own a small business and want some free advertisement, drop us a line. Make sure in your subject line you put "ADVERTISEMENT" or "BANNER" or something along those lines.. all mail can be sent to VenusHoney@aol.com. Check out the banner-page in the making so far.
We got banners! Yep. You wanna be a great sweetie and slap a link of ours on your page? in that case.. please do. We have a fine selection to choose from!
Ya got something to say? We're accepting comments....